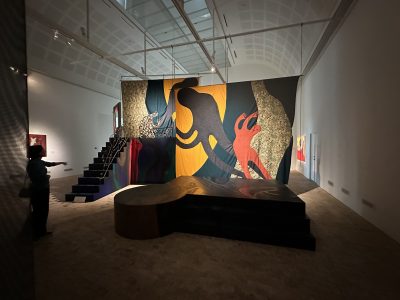 In Adam Christensen's practice, we are introduced to some of life's major themes such as heartache, melancholy and loneliness, while everyday trivialities are also touched. Adam Christensen's artistic work is avantgarde and magical but at the same time thoughtful,  sensitive and deep.
In Adam Christensen's universe, reality and fiction merge when he invites the audience into the world of emotions, where concepts like "right" and "wrong" do not exist at all in a showdown with society's limited outlook and conventions. The project's (working title) Room within a room, refers to Adam Christensen's constant work with double meanings. He works cross-aesthetically and creates large textile works that present the viewer with new ways of working with textiles in a distinctive way.
The exhibition with Adam Christensen will be presented in autumn 2024 and the exhibition project is generously supported by Ny Carlsbergfondet.