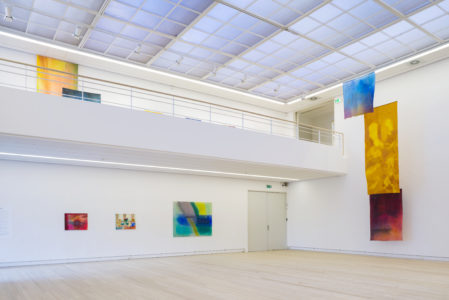 Dissolve  – By Lærke Lauta
The exhibition is open until sunday august 16 th 2020 (ground floor)
With the exhibition 'Disolve', Lærke Lauta presents a series of paintings that are both small figurative and storytelling – and large and abstract. A large part of the exhibition's works were created in the winter of 2019 at Statens Værksteder For Kunst in Copenhagen, where Lærke Lauta began to work with a new painting technique that has led her from the figurative and story-telling universe to an abstract form language that spans the same powerful and contrasting color scale like the less figurative paintings.
Lærke Lauta b. 1974, is a trained visual and video artist from the Royal Danish Academy of Fine Arts, Cooper Union in New York and Gerrit Rietveld Academy in Amsterdam. Lærke Lauta has previously worked with video installation, sculpture and painting.
Horsens Art Museum has previously collaborated with Lærke Lauta in the fall of 2017 in connection with the city project: 'The city's forgotten art treasures', which was created in collaboration with MÆRK BYEN Horsens and which could be experienced in Caroline Amalie Lunden.
The exhibition is supported by: Statens Kunstfond, Knud Højgaards Fond, Grosserer L. F. Foghts Fond, Poul Johansen Fonden, Statens Værksteder For Kunst, Toyota Fonden og Billedhuggeren, Professor Gottfred Erickhoff og hustru, maleren Gerda Eickhoffs Fond.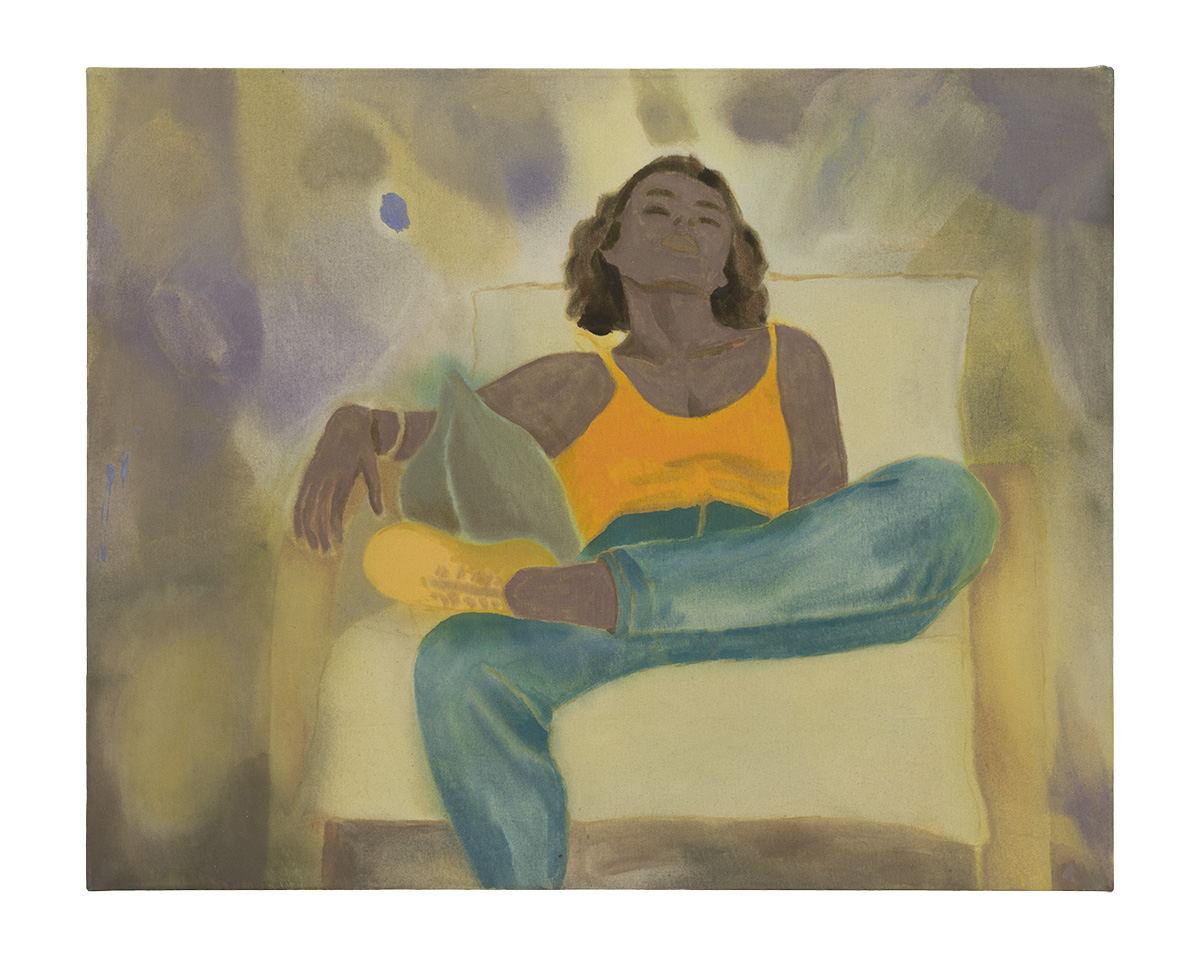 Portrait of a woman. Lærke Lauta. 2019. Photo: Morten Jacobsen. 
---

'Bloom' from 2018 by Nanna Abell
From the collection 
The exhibition is open until sunday august 23 th 2020 (first floor)
This year's summer exhibition is a mix between single presentations by a number of the collection's artists and group hangings. Here you can experience works by Erik A. Frandsen, Peter Bonde, Troels Wörsel, Nina Sten-Knudsen, Tove Storch, Camilla Thorup, Tina Maria Kofoed, Anne Marie Ploug, Cathrine Raben Davidsen, Michael Kvium, Rose Eken, Gudrun Hasle , Ib Brasse, Tina Maria Nielsen and Lars Nørgård.
In addition, it is possible to experience a suspension of a number of the museum's recent acquisitions, which are presented as a group suspension with the common ground that they have been acquired into the collection within the last five years. Here it is possible to experience works by the artists: Emil Westman Hertz, Nick Theobald, Christian Lemmerz, Lea Guldditte Hestelund, Christine Overvad Hansen and Nanna Abell.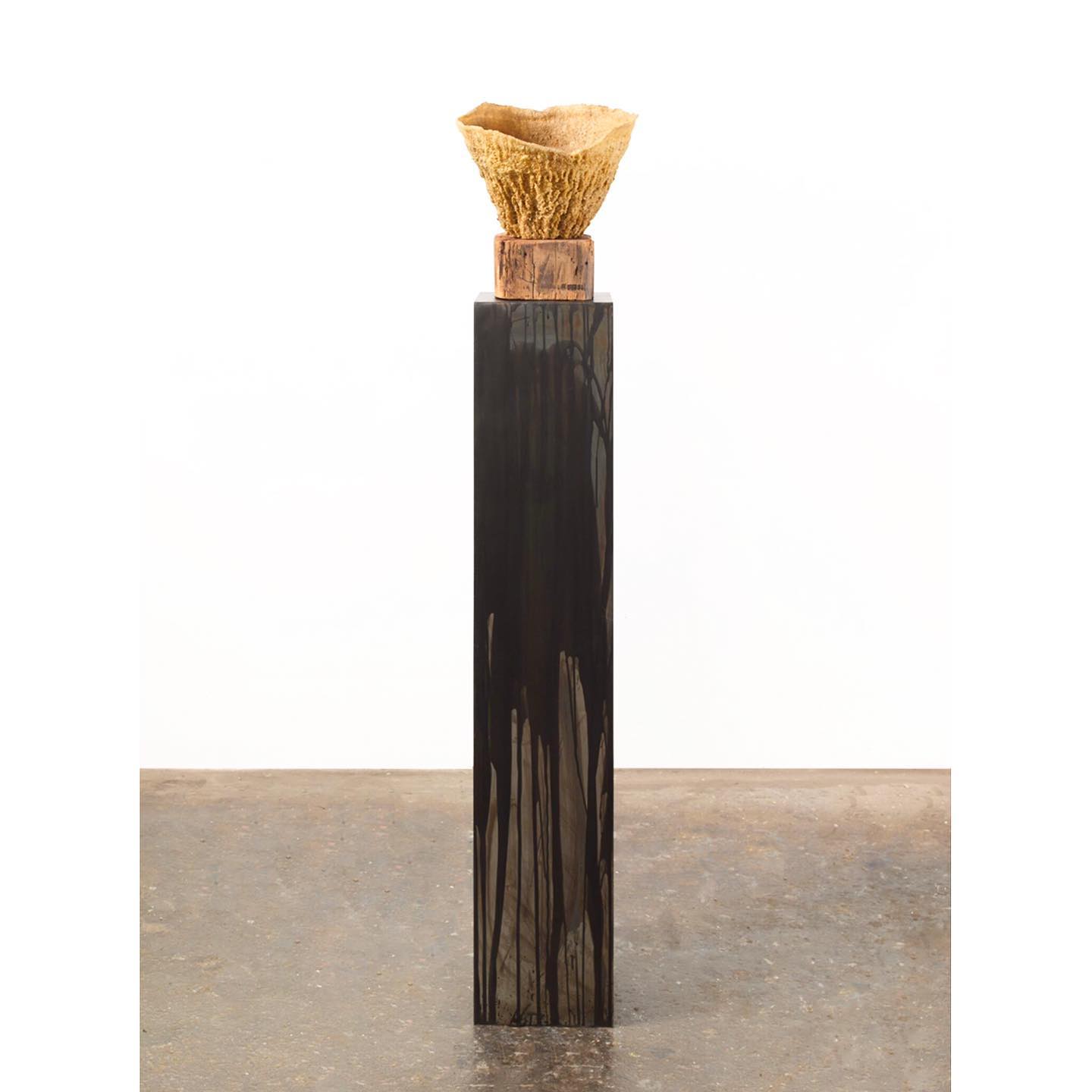 'Soaked Vanitas' from 2019 by Nick Theobald
---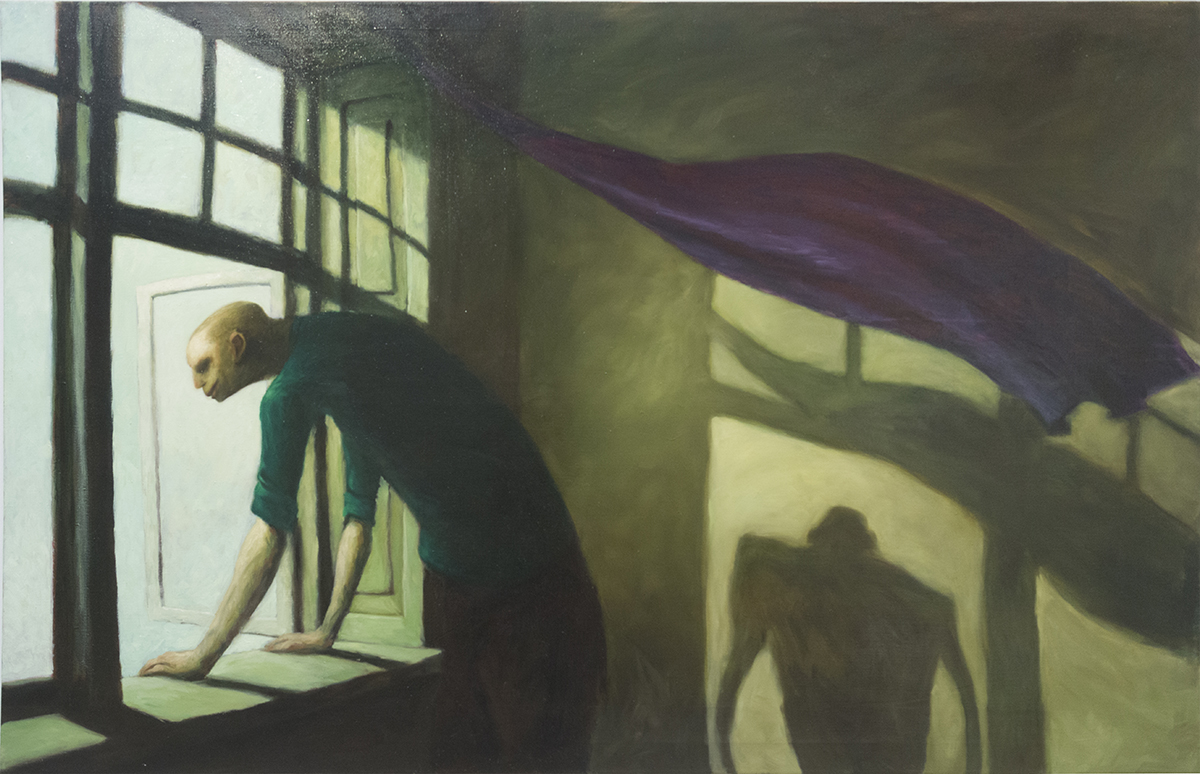 Selfportrait, 1985. Michael kvium
Michael Kvium from the collection
The exhibition is open until sunday august 30 th 2020 (first floor)
Michael Kvium is a Danish artist born in Horsens in 1955. Kvium's works are seeking the corners of our culture and staging the gloomy and macabre, the moral and physical decay. His visual universe deals with the world that we live in and the dark aspects of our existence. His approach is uncompromising, for which reason his works often awake both fascination and disgust.
On display is a large number of works made by Michael Kvium in the periode from 1984 – 2002.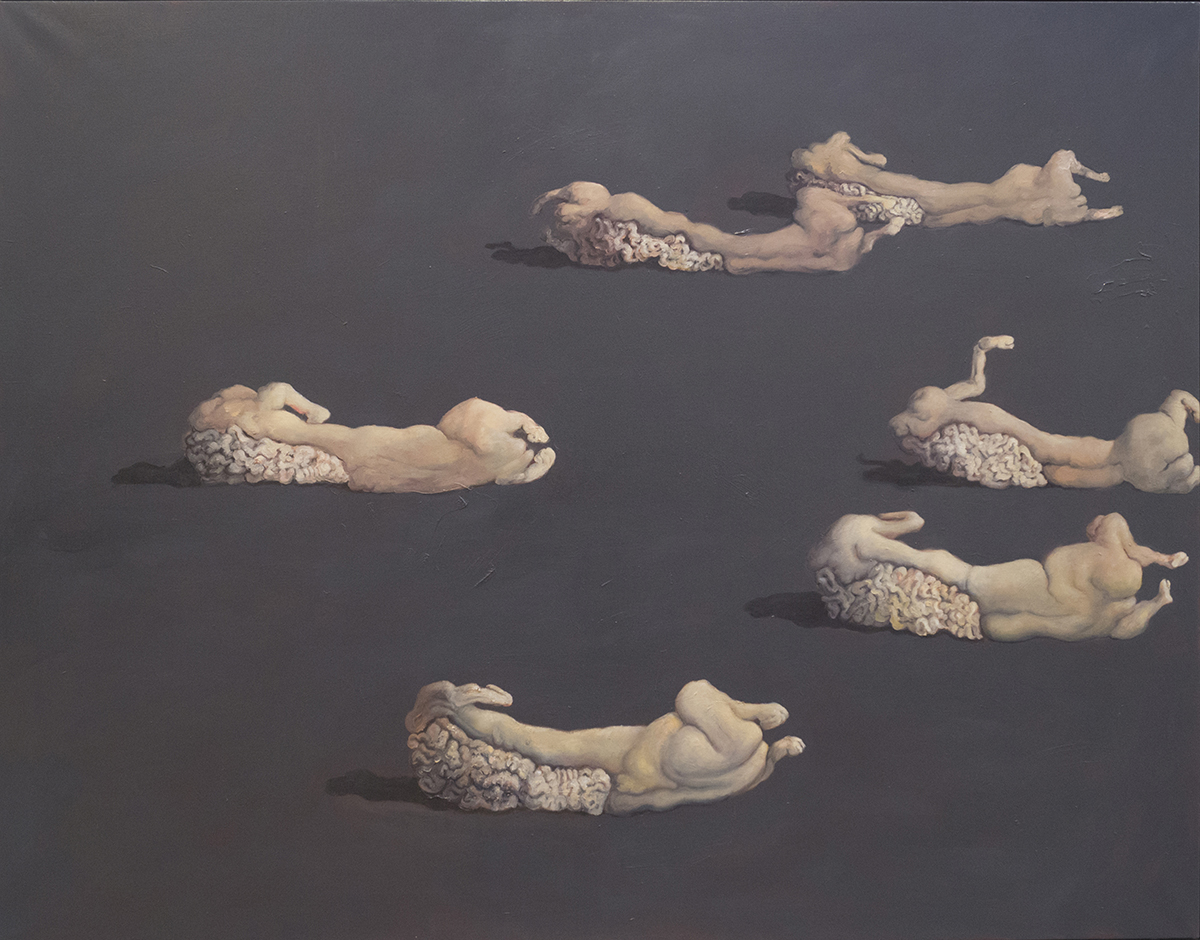 Painting without title no. 12, 1990. Michael Kvium