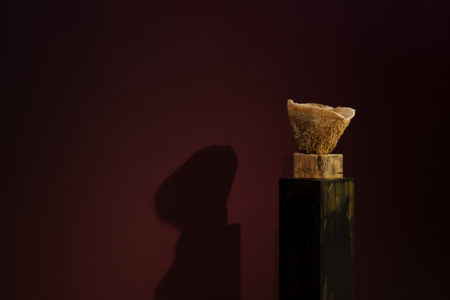 Nick Theobald & Emil Westman Hertz
For the past ten years, New York-based artist Nick Theobald (b. 1986) has been creating works of art from beeswax. A medium that has its own life and energy resonance. With the material, he creates works that relate to both the course of nature and human manipulation and the impact on the otherwise free nature. A topic that occupies and is reflected in the entire artist's practice, where research and sourcing of materials is just as important, according to the artist, as the final work.
In the autumn of 2021, Horsens Art Museum presents Nick Theobald in dialogue with the museum's collection of the deceased danish artist Emil Westman Hertz (1978 – 2016). Emil Westman Hertz lived and worked in Copenhagen and Gudhjem. He received his MA from The Royal Danish Academy of Fine Arts in 2008. Emil Westman Hertz also worked with beeswax and created works of art that in som way reflects up on the everyday life and how nature is affected by culture. In 2014 Horsens Art Museum acquired one of the artist's masterpieces Prinsens Have (2014) in the museums collection. The artwork is a complex installation, consisting of everyday objects and mixed materials.
For further information, please contact curator Julie Horne Møller, jhmo@horsens.dk
The exhibition is generously supported by: Familien Hede Nielsens Fond