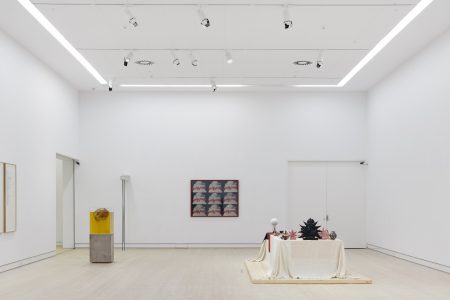 Ends sunday, august 21, 2022
From Saturday 12 February 2022, you can experience a larger collection exhibition at Horsens Art Museum with a large number of new works from the museum's collection. The majority of the works in the exhibition have been acquired over the last three years, which the title of the exhibition also refers to.
At the exhibition, it will be possible to experience a wide range of works with everything from ceramic works by Frederik Næblerød and Klara Lilja, both of which in 2021 have been incorporated into the museum's collection for the first time, to a large installation by Ragna Braase from 1982- 83 and embroidery by Grete Balle and Rose Eken. In addition, it will be possible to experience works by artists such as: Mille Kalsmose, Nina Sten-Knudsen, Nick Theobald, Gudrun Hasle, Christine Overvad Hansen and Martin Erik Andersen.
With the hanging, the museum presents a current bid on how the many newly acquired works can enter into dialogue with each other across materials and artistic style.
Read more about the exhibition here. 
Photo: Jacob Friis-Holm Nielsen