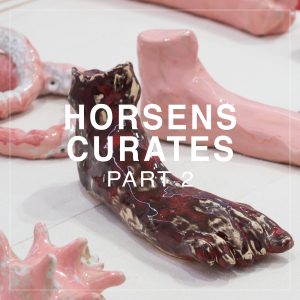 From Saturday 17 September to Sunday 4 December 2022
Horsens Curates is an exhibition concept in three parts, where the first part opened in June. In part 1, it is the museum's employees, who are not the curatorial staff, who have been given a free framework too curate an exhibition with works from the museum's collection.
In part 2, a selection group of people from Horsens have selected their favorite work for a new exhibition, which will open in September 2022.
Read more about Horsens Kuraterer part 1 here.
Horsens Curates is supported by the New Carlsberg Foundation