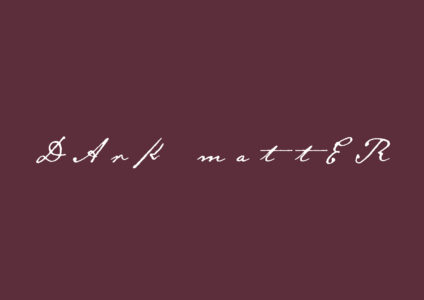 DARK MATTER by Cathrine Raben Davidsen and Nikoline Liv Andersen
Exhibition with Cathrine Raben Davidsen and Nikoline Liv Andersen
November 9 2019 – March 8 2020
Horsens Art Museum presents the exhibition DARK MATTER created by visual artist Cathrine Raben Davidsen and designer Nikoline Liv Andersen. During the autumn of 2018 the two artists have worked together side by side at The Danish Art Workshops in Copenhagen, where they created works of art that reflected upon natures essential meaning and significance to human existence. It is the first time the two artists have worked together.
The exhibition is generously supported by: The Danish Art Workshops and The Danish Arts Foundation.
About the Artists
Cathrine Raben Davidsen (b. 1972) lives and works in Copenhagen. She is educated as a visual artist from The Royal Danish Academy of Fine Arts in Copenhagen and has studied art at Instituto d' Arte, Lorenzo de Medici, Florence, and at De Vrije Academie voor Beeldende Kunst, The Haag. She has also studied theology at the University in Copenhagen. As an artist, Cathrine Raben Davidsen often works with and explores mythologies, traditions and tales from earlier centuries, and combines this in a modern and contemporary philosophical and aesthetical context. She works in various medias and genres such as painting, drawing, photography, ceramics and graphics.
The Danish artist Nikoline Liv Andersen (b. 1979) works in the intersection between design and art. She is educated as a clothing designer from The Royal Danish Academy of Fine Arts, School of Design. During her studies, she worked as an intern at Christian Dior and John Galliano. Since 2015 she has worked as a designer for the Italian fashion brand Fendi.