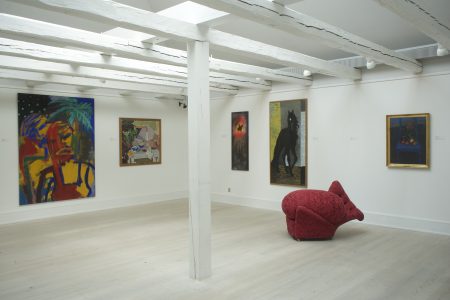 Compilations in the collection
Compilations
Inspired by the Horsens Art Museum's exhibition The Golden age seen in a new light, where paintings from the Golden Age meets contemporary art, Horsens Art Museum has created the collection exhibition Compilations in the collection.
With this exhibition, works from the end of the 19th century up to the 1940s meet works from the museum's collection of  experimental contemporary art. The exhibition allows the viewer to discover thematic and formal encounters between newer and older art, from the museum's large collection.
At the exhibition it is possible to experience meetings between artists such as Th. Philipsen, Mogens Zieler, Olaf Rude to Ib Braase, Nina Sten-Knudsen, Tal R and Nina Saunders.